Round Stainless Steel RING Ø10 – Internal Diameter = 32mm
Circular stainless steel AISI 316L ring, welded using TIG (Tungsten Inert Gas) with an internal diameter of 32mm.
Barrel finished, smoothed and polished.
The surface allows for easy insertion of the rope and exerts the minimum damage to the sheath.
As the pressure is spread over the full 360°, the wear on the ring is almost non-existent.
Also used to equip improvised abseil stations using cordage and a bolt-chain-carabiner combination.
Technical Specifications
From 2013 the material used in the majority of our anchors is now stainless steel AISI 316L, which offers a higher resistance to marine corrosion than the former AISI 304. To highlight this change each article is stamped with the relevant symbols.
Attention: There is also a "Marina" version of this anchor which is highly resistant to saline corrosion. To mark the difference between stainless steel AISI 316L and the marina version of the same material, all marine-suitable anchors have been marked with a fish symbol and the initials "INOX".
We recommend reading the attached PDF document for a detailed explanation of the problems presented by marine corrosion.
MARINA version: Art. 177M
Reference
(51364)
Others Also Bought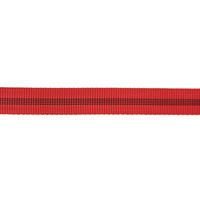 TENDON TUBE TAPE 25MM - PER METER
From $3.19
More From This Category